Lighthouse Books offer a range of services for its clients including the following:
Website localization and translation: Website localization or website translation is the process of modifying an existing website to make it accessible, usable and culturally suitable to a target audience. We offer translation of websites to our clients. Range of languages available for translation of websites includes: English, Chinese Simplified, Chinese Traditional, Japanese, Korean, Vietnamese, Malay, Indonesian, Thai, Arabic, Farsi, Hebrew, Amharic, Filipino, Malayalam, Punjabi, Slovenian, Turkish, Romanian, Czech, Polish, Russian, Italian, Spanish, Portuguese, French, German, Greek, Dutch, Slovak, Hungarian, Swedish, Icelandic, Danish, Norwegian, etc.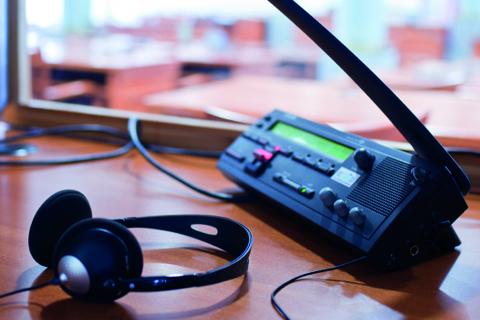 Interpreting Services: Interpreting services available 24/7 for any industry, in any language! Consecutive interpretation, simultaneous interpretation, sight interpretation, and more. Access our interpreting services over the phone instantly, or in person within 24 hours. 
Interpreting services are the provision of spoken or signed language communication by a professional interpreter to convey a message from the language of the original speaker or writer, into the language of the listener. This task requires the language interpreter to preserve the register (or tone) of the message, as well as the meaning behind that message.
Interpreting is an audible form of communication where at least one message in the communication is spoken. For example:
A conference interpreting service where the speaker's message is simultaneously interpreted into sign language. (1 spoken, 1 visual)
A medical interpreting service involving a patient in an American hospital who doesn't speak English. The interpreter relays the patient's needs to the doctor, and the doctor's diagnosis to the patient. (2 spoken)
A document sight interpreting service where an English woman finds a family letter written in Italian and wants to know what it says. The interpreter reads the letter aloud in English. (1 visual, 1 spoken)
For an interpreting service to occur, the interpreter can be in person, over the phone, or on a video chat to relay the message. As long as the interpreter can hear the message clearly, has a solid understanding of the subject matter, and is fluent in both the source and target languages, a clear and accurate interpretation ensues.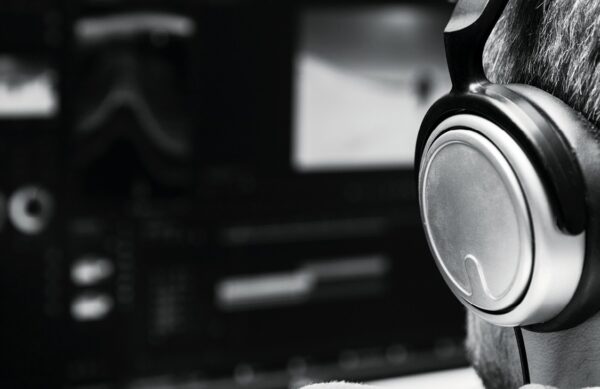 Transcription: The evaluation of audio and video recordings from group discussions, interviews and other interactions for analysis (e.g. in the context of qualitative research), must be recorded in writing. We prepare the transcripts for you. Depending on the purpose, there are different transcription methods for this type of writing, e.g. to consider linguistic and, if necessary, gestural or mimic forms of expression and to reflect on the circumstances (atmospheric, visual and other particularities).
Depending on the specifications, these may be transcriptions in which the standard orthography is considered and dialects and other linguistic features (accentuations, pauses, gap fillers and pronunciations) are not incorporated.
In other cases, a literary transcription should be implemented, noting linguistic peculiarities such as pauses in conversation, assimilations, elisions, word extensions or filler words etc.
Phonetic transcription is another form of a transcription according to IPA (International Phonetic Alphabet) or transcriptions that use a faithful representation of the colloquial language.
In the event of a request, the transcript layout must also be determined in advance: The layout should include a simple line style (here, for example, interview questions and their answers follow each other alternatively) or a so-called better score style to guarantee an exact representation with concurrent language.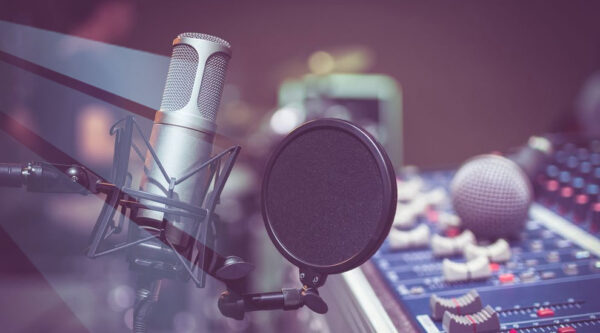 Voiceover: Voiceover is the translation and synchronization of audio files. A voiceover artist or interpretor plays the translated and appropriately edited text back synchronously. This kind of editing is often used in films, video and computer games. In marketing, internationalism is a necessity. Therefore, it is essential to localize film material in the form of documentaries, features and adverts for the respective markets.
Subtitling: Subtitling is a type of audio-visual translation that consists of adapting and summarising the original speech and presenting it as written text (usually displayed at the bottom of the screen). It can often prove more complicated than other types of translation owing to the various challenges that may arise. If you are looking for professional and high quality subtitling services, don't hesitate to send us an email.
Translation of Movies: The glamorous world of movies and entertainment motivates many translators to choose to work in this industry. However, in some aspects, it can be even trickier than types of translation that are usually considered complex. In subtitling, for example, the translator is faced with constraints of format and expression that's rarely present in any other mode of translation.
Movies are the best form of entertainment. People like to hang out with their friends and watch their favorite movies in the cinema. Moviemakers make movies to address the social problems of the world. What is the use of movies, if they are not translated into your native language? You cannot enjoy the movie and the social message that the movie maker wants to convey is not conveyed. To release a movie for a global audience, you need to translate it into multiple languages.
Nevertheless, translation for movies is important and rewarding work: as a movie translator, you will be the messenger of a piece of cinematic culture into another language. Range of languages available for translation of movies includes: English, Chinese Simplified, Chinese Traditional, Japanese, Korean, Vietnamese, Malay, Indonesian, Thai, Arabic, Farsi, Hebrew, Amharic, Filipino, Malayalam, Punjabi, Slovenian, Turkish, Romanian, Czech, Polish, Russian, Italian, Spanish, Portuguese, French, German, Greek, Dutch, Slovak, Hungarian, Swedish, Icelandic, Danish, Norwegian, etc.
Social Media Management: Build a solid social media presence and engage your customers with great content that captures your audience's attention. Our team of creative writers will find the right style, tone, and angle to craft social posts that promote your business. Hire a team of knowledgeable social media management strategists to manage your business accounts today!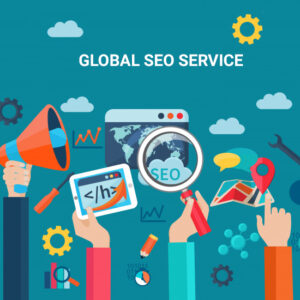 Global SEO Services: There are millions of leading companies providing their services through the internet. A business website is the best promotional tool to plan a better growth according to the market standards. But after developing a website, one needs to make a strategy to maintain long-term benefits for the company. But this work can be handled perfectly by an expert.
Global SEO services is the service that optimizes your website so as to attract and retain visitors from all over the world. This method basically uses similar SEO tactics of small businesses like geo-targeting much more than the fact that geo-targeting does. Instead of just attracting customers from the local SEO area and surrounding region, global SEO services optimizes your website in consonance with the languages and countries other than your own. Using this tactic for optimizing your website, you need not tell Google or any other search engine that you want to target specific countries, you can explicitly guide search engine bots to trail and index your content in those territories.
It offers an incredible and attractive stage which definitely reach out to the targeted audience. We understand the fact that one should know your service to adapt from. A presence of the brand should be felt to make a win-win situation. We not only improves the visibility but also improves the profitability of your enterprise.
We analyse and keep a proper track on the latest keywords, content and web analytics. A relevant content and creative images play a vital role to inform and engage the visitors for a long time. We create backlinks by posting informative blogs, articles or infographic on the third party. We process step by step to move the traffic towards your direction. We will guide and supervise your demand and goals exceptionally.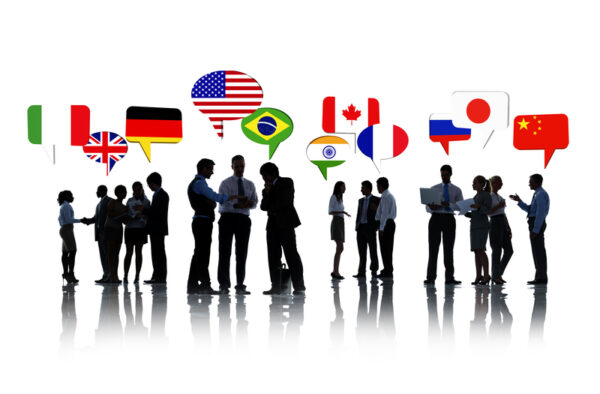 International Marketing Services IMS: International Marketing is the application of marketing principles to satisfy the varied needs and wants of different people residing across the national borders.
Simply, the International Marketing is to undertake the marketing activities in more than one nation. It is often called as Global Marketing, i.e. designing the marketing mix (viz. Product, price, place, promotion) worldwide and customizing it according to the preferences of different nation people.
The foremost decision that any company has to make is whether to go international or not, the company may not want to globalize because of its huge market share in the domestic market and do not want to learn the new laws and rules of the international market.
But however, there are following reasons that attract the organization to be global:
Increased Economies of Scale
High-profit opportunities in the international market than the domestic market
Huge Market Share
Elongated life of the product
Untapped International Market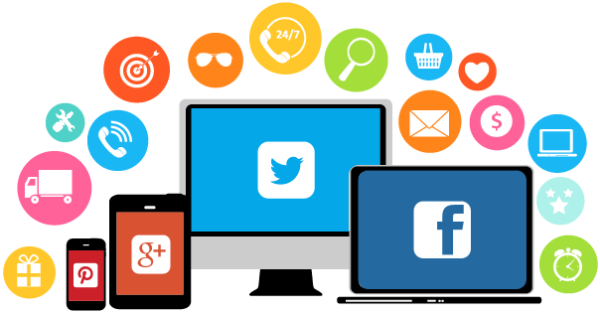 Multilingual Social Media Management:
One of our regular clients at Lighthouse Books is a European manufacturer that provides innovative equipment and automation solutions. The company's social media management team recently asked us to translate content for an upcoming seven-month social media campaign, which included:
Case studies
Client stories
Event announcements
Quizzes and polls
Send us an email for further information.
Multilingual Copywriting services: It might feel like 'multilingual' is becoming a buzzword, but in today's world, it is vitally important to open your business to markets with multilingual services.
Globalization is a driving force in the current world, and communication with other countries is only getting better. This means that there are new and exciting markets to explore.
Multilingual copywriting services are pretty self-explanatory – they help create copywriting in your chosen target language. The exact type of copywriting offered by these services can be almost anything, from email marketing messages to blogs optimized for search engines to landing pages. Copywriting services are perfect for websites, blogs or marketing campaigns that need a constant flow of new and up-to-date high-quality content. Don't let the lack of words slow you down.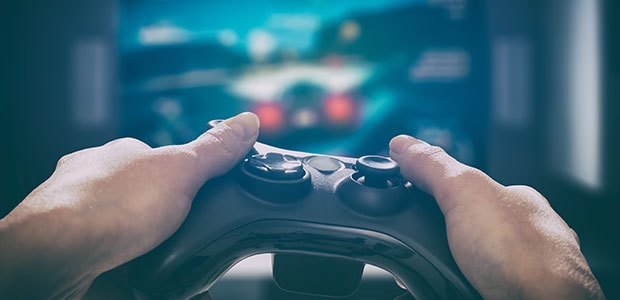 Video games localization: If you want to expand your video game to international markets, then video game localization is the best way for you to reach your goal. By localizing your game and adapting it to a new global region, you will increase your sales and broaden your customer base. When localizing your game, there are several steps that have to be taken to make the project successful.
Although the localization process will be extensive, the benefits will be worth it. For instance, after the game Defender's Quest was completely localized in six languages, the game's sales greatly increased in non-English speaking countries; for the localized Russian version on Steam, sales increased from 5% to more than 11%.