Lighthouse Books is an academic entity with the hope, goal, and prospects of making the positive change between societies in addition to stretching ties between nations and connecting dots between civilizations.
Our goal is to make relationships between civilizations and cultures, to make cultural bridges between nations, and to make transcendence between old cultures and new developments.
Our team consists of academic translators supporting more than 12 languages. We are like a multi-national company whose members are distributed in many countries and that gave us the advantage of having the culture, costumes, and mentality of these countries.
Looking to buy translations? Good for you! As we have long advocated, getting your business and online content translated into multiple languages is a smart investment for the future growth of your company.
In the unlikely case that your project is not time sensitive, you can afford to be more flexible with picking the right translation provider. Most businesses have demanding deadlines for completing translation projects, however. Everything from translating technical manuals or software interfaces to translating websites, blogs, or online content often needs to be tightly coordinated with a multi-country product launch or commercial venture. Making sure that the translation agency you are working with has experience coordinating a multilingual translation team around product launches is crucial.
Additionally, a few localization companies have developed their own technology software to speed up the translation process. Stepes for example employs a "Big Translation" approach through a mobile translation platform so their many translators can translate wherever and whenever. Other companies have introduced desktop software programs that can speed up translation of digital interfaces and graphics. Getting a sense of the technological tools each localization company offers in their services can give you an idea of how fast your time sensitive project can be completed.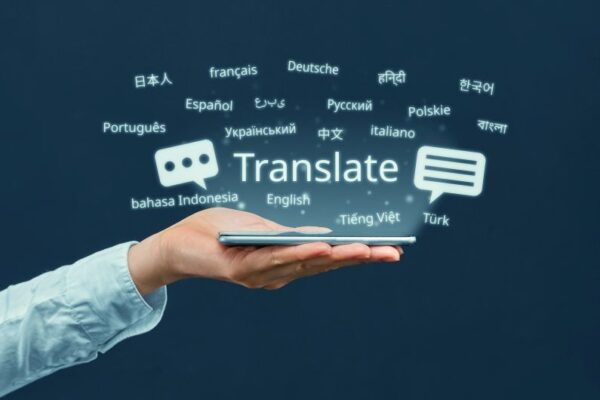 Certain translation projects may require expertise beyond simply knowing two languages. For example, translating legal or financial texts often requires hiring translators with backgrounds in the technical jargon employed in these texts. Similarly, technical writing or software and videogame localization see much higher quality results when clients work with translators who have at least some background in gaming, product design, or programming. Newer translation and language startups have even begun focusing on translating only user-generated content like short blogs, Tweets, and Facebook posts to serve clients who are looking for online reputation management support.
For specialized projects like these, look at what kinds of translators each translation agency is able to provide as well as any special focuses on certain industries of products. If you are a technology company, look for a translation provider who has the right tools and expertise. Likewise, if you need online marketing materials translated, look for a translation agency with an in-house creative and localization team with experience in your region of interest. Translation startup Stepes lets any bilingual subject matter experts translate from their mobile phone (as long as they pass certain translation competency standards) with the goal of solving the shortage of industry expertise among translators. In general, regardless of your particular requirements, ensure that the profiles of the translators you are working with match your needs.
We take risks on debut and experimental writers, we invest significant time and care in the editorial process, and of course, we enable dynamic engagement between authors and readers. We operate as a nonprofit to pursue these ends without overbearing financial pressure. And yet, though profits aren't our primary focus, helping our authors succeed certainly is. we've published many books of literary science, nonfiction, and we made many translations for many magnificent books. We believe that literature has the potential to change the way we observe the world, and that bringing new voices to essential conversations is the clearest path to ensuring a prospectious empowered and lightened future.
Languages in which we are specalized:
English, Chinese Simplified, Chinese Traditional, Japanese, Korean, Vietnamese, Malay, Indonesian, Thai, Arabic, Farsi, Hebrew, Amharic, Filipino, Malayalam, Punjabi, Slovenian, Turkish, Romanian, Czech, Polish, Russian, Italian, Spanish, Portuguese, French, German, Greek, Dutch, Slovak, Hungarian, Swedish, Icelandic, Danish, Norwegian, etc.
Fields of translation in which we are specalized:
We suggest translating your books to any language you request. The first 5 pages of any book, or 1 page of your document are a free sample.
Need our services, please send an email to: