For the sake of supporting scientific research, and to encourage writers, researchers, research scholars, scientists, and Ph.D. candidates to publish their research, papers, review papers, and articles, Lighthouse Books offers the service of publishing articles and research papers through a book chapter.
The publication of the research work as a chapter of a book in an edited book is of great importance in professional life.
A research paper that has already been published in a journal can be published as a book chapter, and it is a completely legal and acceptable procedure in academia.
We are thrilled with this tremendous response from researchers like you. We will be publishing more than 4 volumes in the next 3 months. With the same research work, you can get double the benefit and it will enrich your CV, and get a better chance of a better job, and wider prospects in your life.
You may also publish your other research papers that have been published in other journals. If you have any new manuscripts, you can submit them for review and inclusion as a book chapter.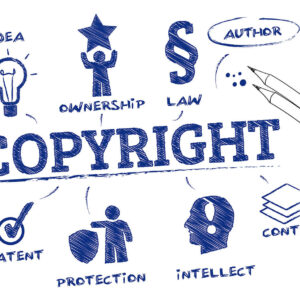 Copyright: Your paper has been published under a CC-BY license in the journal. So you own the copyright to your paper. Therefore, the CC-BY license gives you permission to republish your article in the journal as a book chapter. If you haven't published your paper in Open Access and the publisher owns the copyright, simply ask them for permission to republish it as a book chapter.
Services provided by Lighthouse Books for Research -edited Books:
1. Professional review, editing, and plagiarism checking.
2. Professional cover page design and typesetting.
3. Advanced editing and proofreading in English
3. ISBN of the book
4. Electronic book publishing
5. Your book chapter will be published on the following websites:
Google Books

Google Play Books

 

Amazon Kindle Store

24Symbols

Barnes & Noble

Baker & Taylor

Kobo

Scribd

Feedbooks

Overdrive

StreetLib Store

Bajalibros

Apple Books

Bibliotheca

Bidi

BookBeat

Bookrepublic

Casa del Libro

Decalibro

Goodbook

Hoepli

IBS

Il Giardino dei Libri

Il Narratore Audiolibri

Izneo

LaFeltrinelli

Leamos

Libreka

Libreria Universitaria

 

Librerias Gandhi

Libri.de

 

Librisalus.it

MLOL

Mondadori

Odilo

Perlego

Peru Bookstore

ReteIndaco

 

San Paolo Store

Stary: FicFun and Dreame

Storytel

Tocalivros

Tolino

Ubook

Unilibro

Webster

YouScribe

 Goodreads
8. Your book will be marketed on the following publishing platforms:
Facebook
YouTube
Twitter
Instagram
7. Royalty and compensations: (60:40) the sharing of profits between the author and the publisher from selling books.
8. The access to books is usually closed to increase saleability and the authors retain the copyright of the book chapter/s. A special request for open access books may also be considered if a full book has been published.
Free services provided by Lighthouse Books after publishing the book:
1. Promote the book on social media.
2. Online press release for writers for better promotion.
3. Advertising of the book in various news portals.
4. Trade the book in various digital book stores.
5. Enhanced search engine, backlinking, and optimization.
Are you ready to publish your book chapter?